Skin by Stephanie helps people of all ages put their best face forward
by DANA W. TODD / photography by HOLGER OBENAUS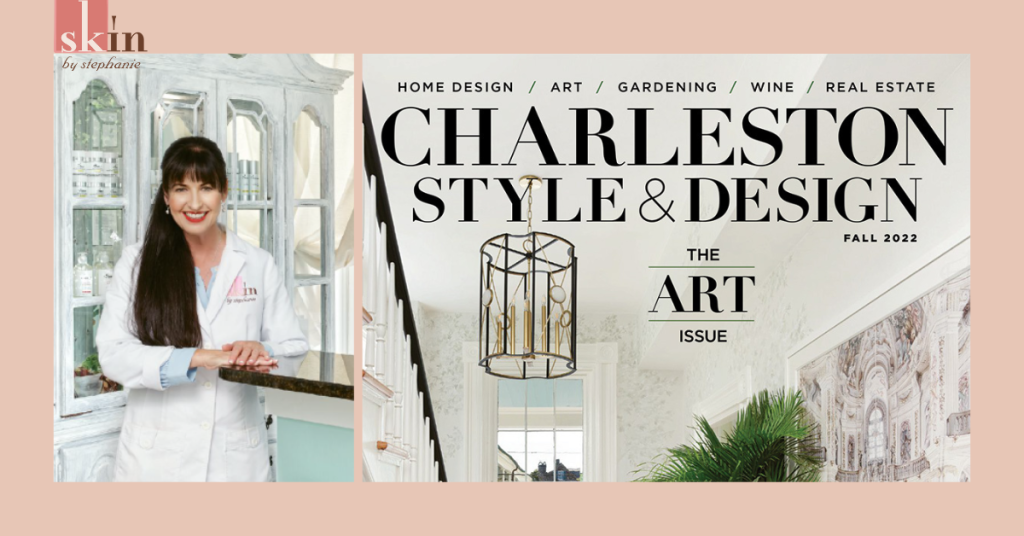 AESTHETICIAN STEPHANIE MCCHESNEY is an admitted Type-A personality. And like a good Type A, she gives 200% when helping clients improve their skin, with laser-focused attention as to what each particular client needs to heal a skin condition or erase wrinkles and sagging. "I like to think I treat my clients like royalty, and that I help them
improve their self-esteem by developing an individualized skin care plan that is personalized for their specific issues," she says.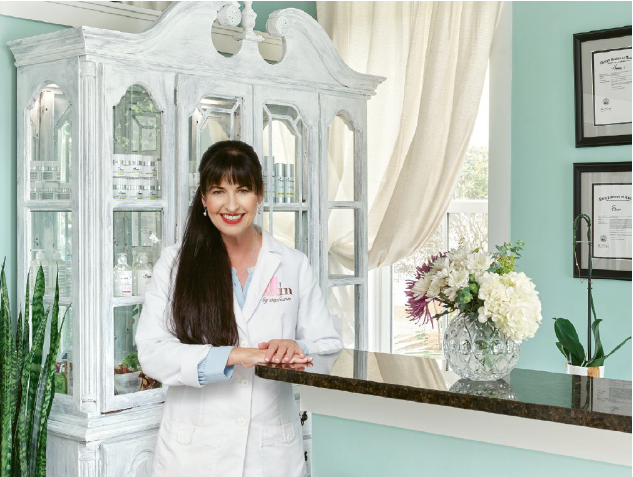 McChesney has devoted 30 years of her life to becoming a leading aesthetician, once working in the world's top destination spa as head aesthetician, while treating celebrity clients and developing her expertise in clinical skin care. For 15 years, she has provided clients with customized skin care solutions from her personally created, synergistic, high-performance cosmeceutical line of 30-plus products brimming with natural "high active" ingredients, like peptides, which are the amino acids skin needs for change at the cellular level. "I have seen clients' skin improve by 40% in just two weeks' time using these
peptide-rich products," she says.
According to McChesney, every product in her Science Ceuticals line is a bio-effective combination of vitamins, minerals, botanicals, antioxidants and fatty acids at the highest level known by research for antiaging, moisturizing and corrective benefits. She created Science Ceuticals products after many years of research as an alternative to cosmetic surgery and other invasive procedures, such as fillers and injections. It is important to McChesney that her product line is all clean and non-sourcing, meaning ingredients come directly from the source and are never compromised.
Peptides, for example, always are sourced from France because the quality of ingredients is superior.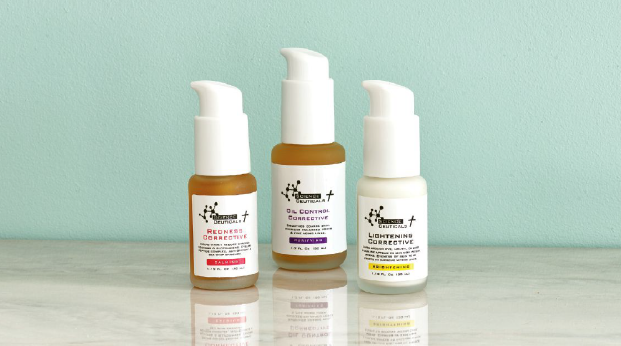 What makes Skin by Stephanie so effective is McChesney's combination of specially developed products with one-on-one service. "We have an antiaging cleanser in the product line, but just because a client thinks she might need an antiaging product doesn't mean it's the right cleanser for her skin," McChesney says. There are other cleansers in the Science Ceuticals product line that in combination with other products or therapies, such as microdermabrasion, oxygen, radio frequency or light therapy, may be more beneficial for the client's skin by stimulating collagen and elastin. "I want clients to put aside all the influence of marketing that persuaded them to use certain products in the past and allow me to assess them individually and develop a plan that is just right for them," she adds. "Proper skin care is like a physical workout. If you keep the same routine all the time, you will experience plateaus. You must keep changing the active ingredients in the products you use to challenge the cellular level of your skin and make improvements."
"I am very passionate about educating my clients, and my methodology is not an 'in and out' approach."
Deidre Martin, a client of Skin by Stephanie, is a big believer in McChesney's process. "After only five months, Stephanie has completely changed my skin," she says. "I grew up with skin problems, and the redness of rosacea was getting worse as I got older. I tried everything—dermatologist, expensive makeup—but they didn't solve my problems. I felt vulnerable seeing Stephanie without wearing makeup, but she was so kind and comforting and calmed my nerves. I have experienced an unbelievable transformation of my skin and feel more confident."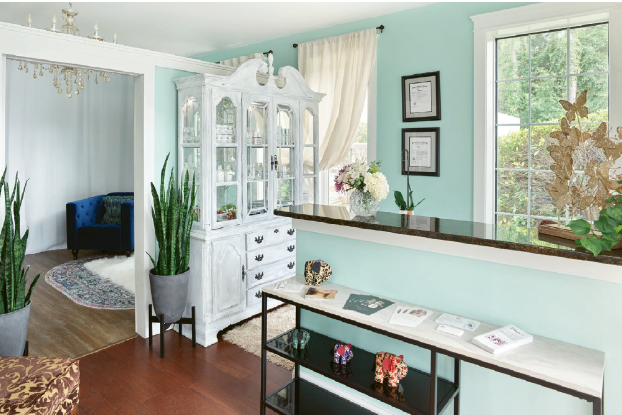 McChesney's holistic process for assessing new clients and developing an individualized protocol includes an extensive questionnaire, where she queries them about vitamin and water intake, whether their job involves exposure to light, food intake, stressors, and whether they participate in outdoor recreational activities. "I treat the whole body, inside out," McChesney says. "I want to make sure every penny invested by my clients is used wisely. I am very passionate about educating my clients, and my
methodology is not an 'in and out' approach. Every time I see my clients, they experience a thoughtful one-on-one visit. I am a Christian and love people and want them to be the very best they can be."
McChesney sees clients of all ages, many of whom are using some of her corrective products, such as Retinol Release, Lightening Corrective, Oil Control Corrective and Redness Corrective. These products, used in the right combination with other products and lifestyle adjustments, can calm redness,
address brown spots and melasma, control acne outbreaks and reverse skin aging.
Skin by Stephanie also is devoted to social responsibility and donates a portion of its profits to Set Free Alliance, a ministry fighting child slavery, providing medical care and clean water to villages and establishing churches in India and Africa. It isn't the only ministry in which McChesney is involved, as she sees Skin by Stephanie as her personal ministry to others. "I want my clients to leave here looking and feeling better," she says. "It's my way of glorifying God by using my hands and knowledge to
help others." *
Dana W. Todd is a professional writer specializing in interior
design, real estate, luxury homebuilding, landscape design,
architecture and art.
Read full publication at Charleston Style and Design.