Need expert advice from one of the few Clinical Aesthetician's in the USA with both the active ingredient knowledge and passion for excellence to develop her own clinical skin care line?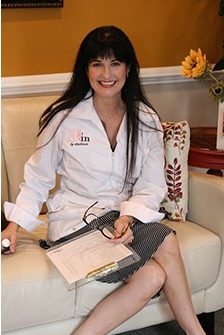 In practice for almost 30 years, Stephanie has become a leading expert in clinical skin care and the use of peptides and other active ingredients to improve and beautify the skin. Her own private practice, limited to in-person appointments-only, is now open for virtual appointments world-wide! You can now receive personalized skincare coaching from a professional who has the ability to prescribe treatments and products that are individualized per active ingredient, offering the most dramatic improvements possible at the cellular level. Because Stephanie developed her own skin care line, Science Ceuticals, she possesses the unique ability to 100% customize the products to your skin, because she knows exactly what ingredients and the percentage active ingredients in her ALL clean, colorant, synthetic, fragrance, gluten and paraben free skin care systems.
What you need to do first:
Download the Personal History Questionnaire, fill it out and take a photo of it with your phone.
Take three (3) photos of your face: front and one of each side.
Fill out the form below and attach the questionnaire as well as your three (3) photos.
Be honest about what other products you currently use.
Pay for your spot.
What your Virtual Consultation Includes:
Virtual Consultation with Stephanie
Analysis of your skin using the Personal History Questionnaire, along with the photos you supply.
A 30-minute virtual consultation for Stephanie to ask more questions if needed and to provide your individualized treatment plan.
Access to Stephanie, virtually, at any time in the future for questions or updates.