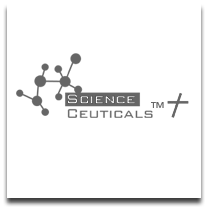 Science Ceuticals is a "high active ingredient" cosmeceutical line of skin care products clinically proven to work by penetrating the skin at a cellular level.
Science Ceuticals is the result of years of research and hard work by Master Medical Aesthetician Stephanie in order to provide her clients with a high quality, total skin care health system.
Science Ceuticals is formulated with the highest strength active ingredients possible without a prescription 'to challenge the skin by energizing the cells to achieve the best possible outcome.
Key Active Ingredients such as peptides penetrate deep into the skin and regenerate cells to offer immediate visible improvements that increase over time – unlike injection fillers and other cosmetic invasive procedures.
Science Ceuticals are products your skin will never out grow.
Delivering The Dramatic Anti-Aging and Corrective Results You Want
Rejuvenate and Brighten The Complexion
Firm, Lift & Tighten The Face & Neck
Minimize Fine Line & Wrinkles
Smooth Skin Tone & Correct Redness & Pigmentation
Repair & Protect Against Environmental/Sun Damage
Provide A Nourishing Moisture Barrier